Volunteer Projects
The colony at Port Tarakohe
A good morning's work
We are always looking for people to join our volunteers at the port or out in the field. To find out what projects are ongoing or planned for the future, email us using the Contact page.
Depending on demand, we build penguin nesting boxes, rat trap tunnels and we occasionally need help installing them. The vegetation at the colony is thriving, so a team of volunteers help year round to keep those natives in check.
Possible future work includes fencing, predator control and revegetation of penguin nesting sites.
Rat trap production line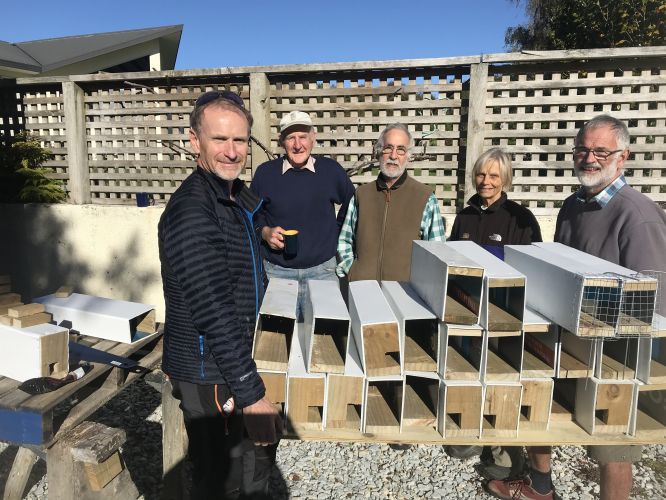 You don't want to be a rat around here.
Action at the Penguin Shed